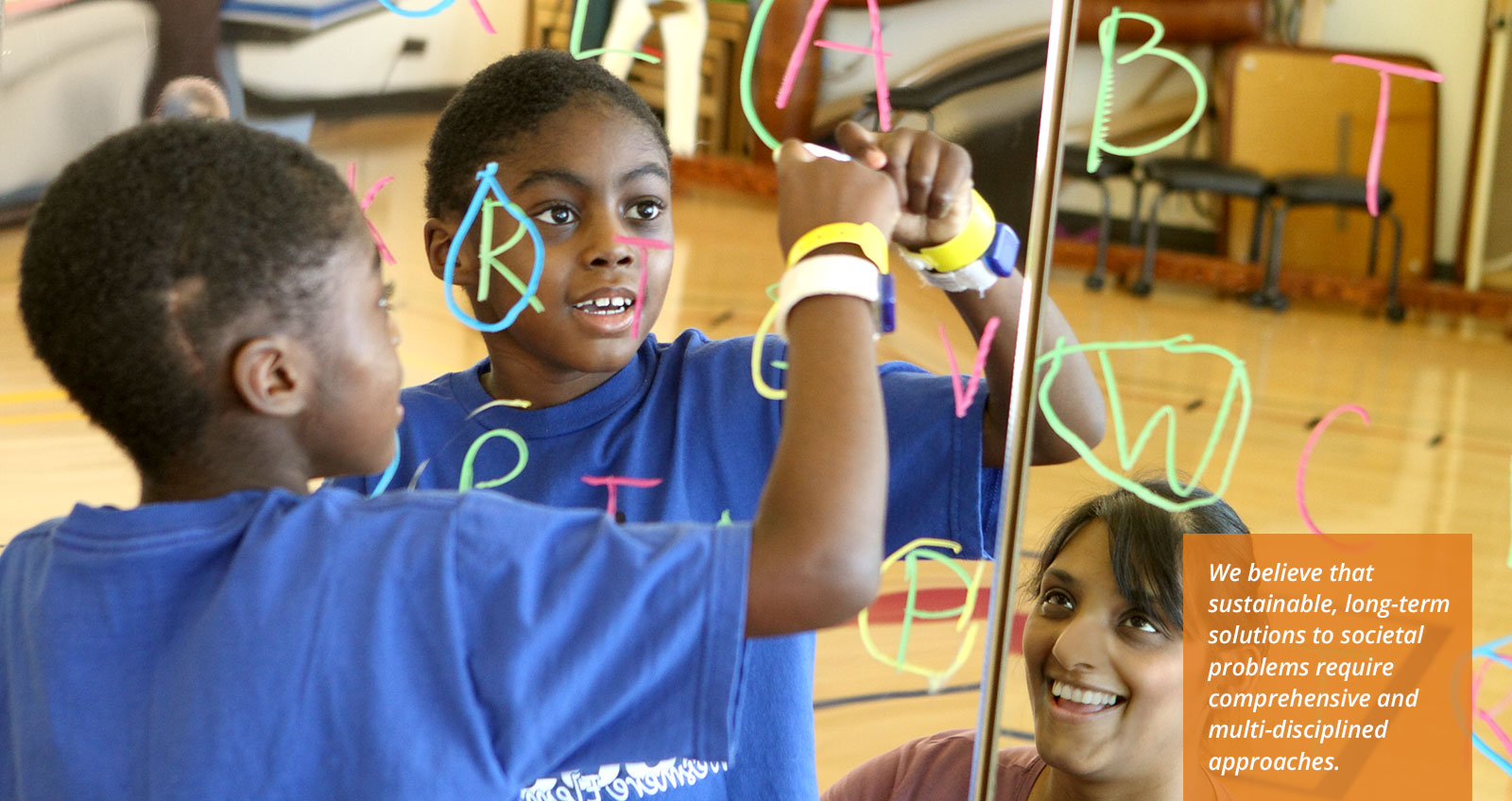 We ask grantseekers to review our Mission, Vision, Beliefs, and Priorities as well as our grantmaking guidelines. If a grantseeker believes their request matches one or more of our grantmaking priorities and focus areas which we are currently funding, an inquiry can be made by submitting our Letter of Inquiry form. We accept inquiries throughout the year.
The completed form should be emailed to mail@brinsonfoundation.org. We will send a confirmation email, usually within 3-5 business days, advising the grantseeker of the anticipated timetable for review of the inquiry.
The Letter of Inquiry form is not an application. It simply provides us preliminary information about the grantseeking organization and the proposed grant request. We review the information provided in the form to determine whether the organization and the grant request may qualify for consideration. In all cases, we communicate the outcome of the review to the grantseeker.
If an inquiry qualifies for consideration, the staff will work with the grantseeker to learn more about the organization and the grant request. If there is a sufficient match with one or more of the Foundation's grantmaking priorities and focus areas, and we choose to engage with the grantseeker, the Foundation will invite the organization to submit a formal grant application.
The Brinson Foundation Board of Directors has sole authority to approve grant requests. The Foundation's staff is responsible for reviewing, screening, performing due diligence and recommending grants to the Board. See the Grantmaking Process and Calendar page, regarding the sequence and timing of our grant cycles.